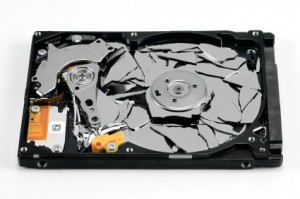 Well, I can no longer say that I've never had a hard drive fail on my before.  It's kind of a shame really since this was still drive wasn't even a year old, and I've trashed many hard drives for much longer then that and never had a problem, but I guess that's technology for you.  The good news is that I still had the hard drive from my old computer laying around, and it wasn't dead.  The bad news is that I lost a lot of cool stuff because I'm a lazy dumbass who doesn't backup shit nearly as much as one should, and it took me most of the weekend to get the hard drive and clean it up from all the dumb shit I had on it before.
If you haven't made the connection yet, that is the long way of saying I didn't have a working computer this weekend to do anything I wanted.  I've probably said it because how much I live on a computer now, but I died a little inside when I tried to turn my computer one one morning and it didn't boot up.  Similarly to when the power goes out, I kind of curled up into a ball for a few hours and tried to adjust to life without a computer for a few days.  I wasn't sure if I would make it but with the help of some close friends to get me through these tough times, I can safely say that all is well again and I can hopefully find some time to play games.
On the plus side with this hard drive is I recovered all my old programming ports I was doing to help a friend learn some C# and SlimDX.  I also remembered that I had Osu! on this computer.  On the bad side, I lost the cool prototype for a project I was working on to be used with ArcheAge.  I also remembered that I am really bad as Osu!.
---