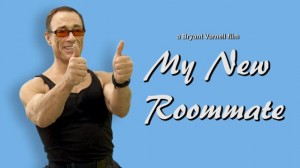 It's possible you've heard but I'll be getting a new roommate in a few weeks.  If we're lucky, it will turn into one of the greatest things to ever happen to me.  In the perfect world he will end up giving me lots of money to buy new games, while we play lots of games, drink lots of alcohol, and I end up streaming all that shit for everyone to laugh at together.  In the worst case, he drinks all my alcohol, blows up my internet, and crashes into my car when driving home from the bar.  Either way it should provide lots of fun times and plenty of new stories to tell.
He is actually a pretty good friend of mine so it all should work out pretty well.  The biggest problem we will probably run into is that he is a console gamer and doesn't really do much of the pc side of games. That can be fixed though and then I will finally have started my dream of turning my house into a real gaming house.  All I need is to find 4 more people and my professional gaming career can finally begin.
I guess the thing that everyone else probably really cares about though is how any of this matters to them.  It will either work out to be a great thing for you guys or one of the worst things that could happen since I became really busy with work.  With my friend living here, I will no longer have to take an entire weekend out to go hang out with him anymore since he will always be around.  On the other hand, with him always here it will make it that much easier for us to go do something stupid together.  Maybe I should just go out and buy a GoPro and strap it to my forehead. Then you would always get to see all the stupid stuff that we end up doing.
Maybe that is going a little overboard though. I should probably just stick to my original plan and turn my house into one of those weird stream houses with webcams in every room that seems so popular these days.
---